Registered Agent Services
The most important thing to consider when appointing a Registered Agent is to appoint one that is responsive, respects privacy and is dependable in the long run.
CONTACT US
If your nonprofit organization solicits contributions in any state, you probably have to register there.
Nearly all states require organizations to have a registered agent in the state as part of their corporate registration file (foreign or domestic). Some states even require a registered agent in the state as part of the charity registration.
Labyrinth, Inc. can setup Registered Agent Services for your organization in any state at very competitive rates.
Once a Registered Agent is appointed, the Registered Agent information must be kept up to date. Failure to appoint and maintain accurate Registered Agent information could result in involuntary administrative dissolution of the organization in its state of domicile and/or have its registration as a foreign corporation in other states revoked.
We are the State Registration Professionals
We prepare all of the forms necessary to renew your registration in the states where you are currently registered, and register you in any additional states in which your organization would like to be registered.
We prepare applicable extension requests for states prior to your organization finalizing its IRS Form 990. We correspond directly with the states, keep track of when your forms are due, verify your registration status, and can even provide registered agent services. In other words, we handle all aspects of your state registrations so that you don't have to.
We have both legal counsel and accountants on staff to ensure each filing is accurate and correct.
Learn how we can assist your organization.
We handle every aspect of the process and would love to
talk to you about helping you get registered.
Leah is amazing! I can contact her with any questions and she is able to respond to me in a very short period of time. She has been able to help, and untangle, our web of confusion with humor and welcome expertise!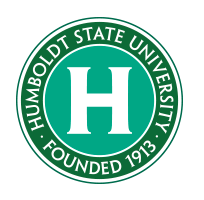 -Lola Alto,
Humbolt University