We help charities like yours with their charity state registrations. Let us get to work for you!
Labyrinth's team has successfully helped charities for over 30 years with their charitable solicitation registration needs. Many states change their laws and forms yearly. Failure to register in a timely manner can lead to fines, civil suits, and states revoking your right to solicit contributions in the future. Let Labyrinth prepare all of the necessary forms for your charity registration and help you always remain compliant in the states in which you solicit in.
Take advantage of a team that truly works for you, through relieving the pressure of ever-changing state requirements and processes that can be quite overwhelming.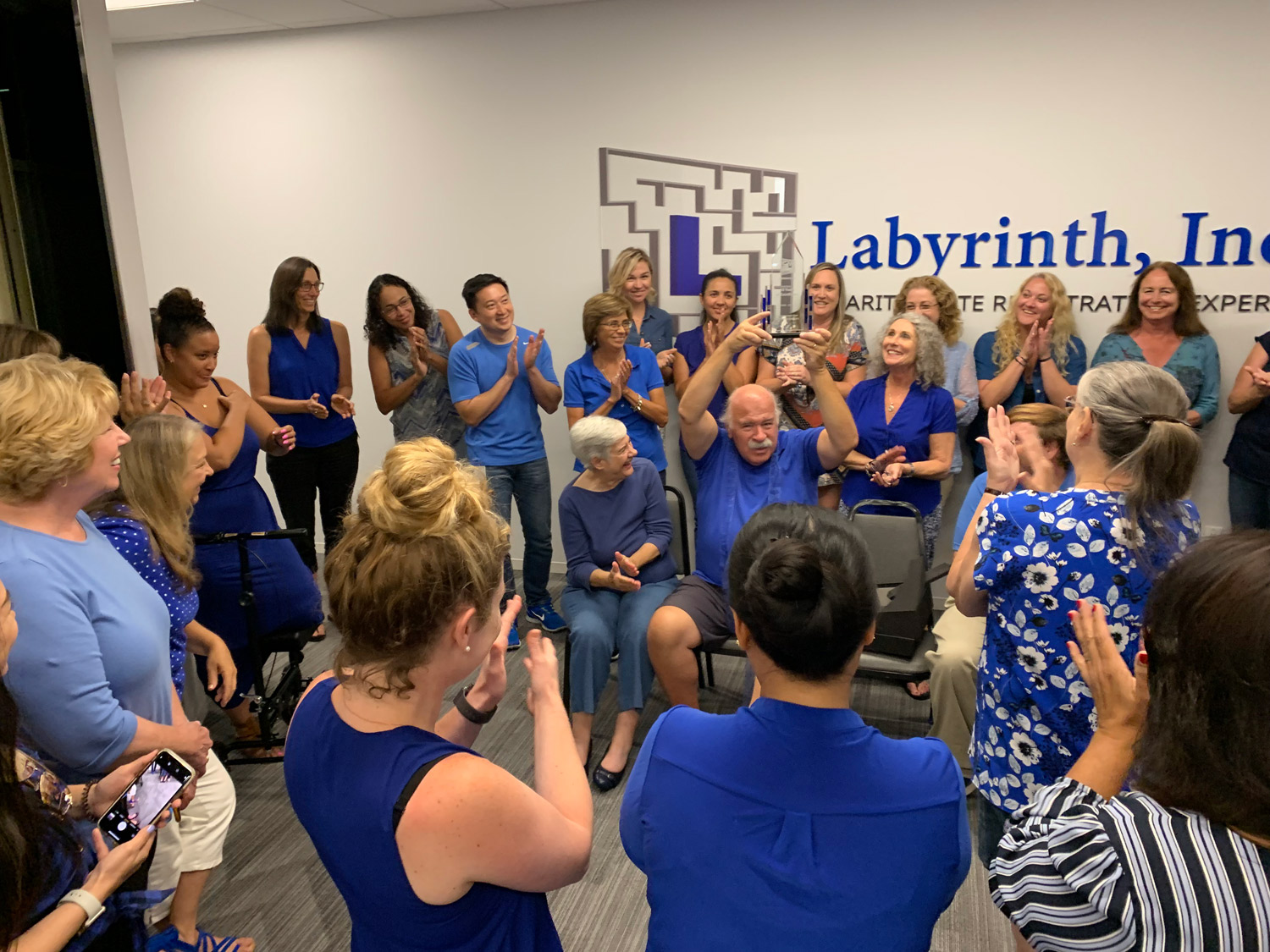 Here at Labyrinth, Inc, we work hard to keep our clients happy, hence the reason why we adopted a client focused approach. Here are some of the reasons to speak to one of our friendly state registration professionals today:
We make the registration process easy and take care of each step in the process including preparing the forms, assembling the attachments, requesting extensions, setting up registered agents, and following up.
We have 30 years of experience helping charities register to solicit contributions.
Our single fee includes everything including all forms and extensions, writing checks for state registration fees, signing and notarizing the forms (if desired), etc.
We have an A+ rating (the highest rating) from the Better Business Bureau. We also have excellent reviews on Google, Trustpilot, Yelp and Facebook. See what actual clients are saying about us.
We file more state registrations than any other firm.
With East Coast and West Coast offices, we are located near where your organization is.
An option to give us limited power of attorney, which allows us to sign many applications on your behalf and speed up the filing process even more.
We have thousands of satisfied clients. Among our clients are many of the largest and best known charities.
We take the time to learn your needs and how we can best help you. You will have a dedicated account manager who is there to answer any and all questions that you have.
We have a whole team that works together to ensure accurate and timely filings. Your forms are triple-checked to make sure they are perfect.
We keep your data confidential.
We have affordable fees and we do not bill until we have completed your registrations for the year and the states have accepted them.