Registered Agent Services
The most important thing to consider when appointing a Registered Agent for your nonprofit organization is to appoint one that is responsive, respects privacy and is dependable in the long run.
CONTACT US
Reliable Nonprofit Registered Agent
Your registered agent will maintain regular business hours, 8am - 5pm, Monday through Friday.
Rest assured that all correspondences will remain private.
Our registered agents understand the charitable state registration compliance as such you do not have to worry about keeping track of important paperwork.
We assist nonprofits like yours in setting up and maintaining registered agents at very competitive rates.
Most states require nonprofit organizations to register before they can solicit contributions from their residents. Just like for profit organizations nonprofits are required to have a registered agent in their state of domicile and in each state where they are registered to solicit.
The purpose of a registered agent is to have a point of contact where your nonprofit organization can be contacted for legal reasons. Note that your point of contact must be an actual street address as opposed to a P.O Box.
Failure to appoint and maintain a registered agent will typically result in involuntary administrative dissolution of your nonprofit organization. If this happens, your nonprofit's tax-exempt status could be dissolved. It is therefore important that your nonprofit organization appoints a registered agent that is reliable, experienced, and discreet.
Leah is amazing! I can contact her with any questions and she is able to respond to me in a very short period of time. She has been able to help, and untangle, our web of confusion with humor and welcome expertise!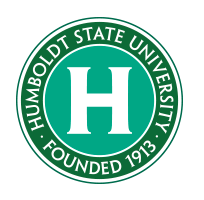 -Lola Alto,
Humbolt University