Key Takeaways from BoardCon
The pandemic has changed how many nonprofits function. Organizations have had to reimagine everything from programs to meetings to fundraising over the last two years. Now it's time for nonprofits to pause and reflect, then develop strategies to provide effective governance and management. That was the message repeated throughout the 2022 NYN Media's BoardCon conference. 
The in-person event brought together hundreds of board members and executive leaders from across New York. Panelists provided insights into how board members and executives can strengthen their nonprofits. We were honored to participate on the Board Governance and Liability panel. Joining us on the panel were
Karin Kunstler Goldman, Deputy Bureau Chief, New York State Attorney General's Charities Bureau, Wayne Ho, President & CEO, Chinese-American Planning Council, Inc., David Samuels, Partner, Perlman & Perlman, and Michelle Yanche, Executive Director of Good Shepherd Services.
1. Plan for the next crisis
We participated in the Board Governance and Liability panel. The theme of the presentation was "anticipating the next crisis". Our message to nonprofits? Expecting the unexpected is not enough. Plan for it. Develop a crisis communication plan, an emergency succession plan, and a list of key advisors that you can turn to in troubled times.
Panelist Karin Kunstler Goldman, Deputy Bureau Chief, New York State Attorney General's Charities Bureau, reminded nonprofits of their charitable registration obligations and the resources available on the Bureau's website. She also advised organizations to be proactive and contact the
CharitiesCharites
Bureau when serious problems arise.
2. Clarify mission and roles
The pandemic forced many changes to nonprofit missions, programs, and responsibilities. It is time to review the changes to see if they should become permanent. Some organizations may need to correct mission drift that may have occurred. Others may need to revise mission statements and bylaws to accommodate their expanded programs or service areas.
Responsibilities blurred over the last two years as board members and staff worked to meet expanded community needs. For most nonprofits, it is time to return to a more traditional division of responsibilities. A training session can clarify roles and expectations for board members and staff, and help develop a cooperative team.
Many
state associations of nonprofits
offer these board trainings. 
3. Acquire new perspectives and competencies 
Nonprofit leaders must develop new strategies to guide their organizations through changing times. Integrating diversity, equity, and inclusion practices will enrich the organization's perspectives. Developing a thoughtful training plan can provide insight into the nonprofit and the community it serves. 
One suggested strategy to boost learning and engagement was to pair inexperienced board members with fresh perspectives with seasoned members with knowledge of institutional history.
Another was to survey staff and board on what competencies they lack, then provide a list of resources based on their responses.
YPTC's
on-demand webinar
on nonprofit financial reporting is a helpful tool. Labyrinth, Inc.'s
monthly webinar
on charitable fundraising compliance is another excellent resource.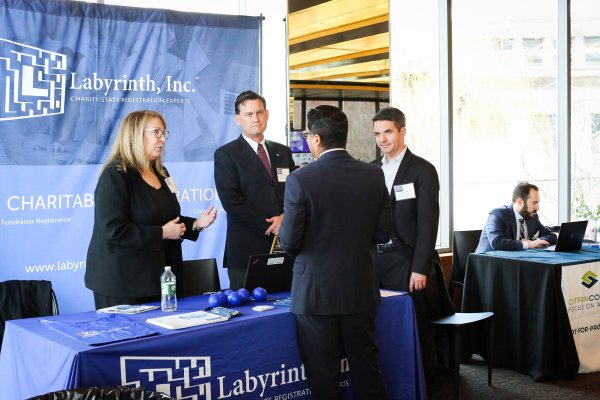 4. Seek outside expertise
Many nonprofits found that the pandemic worsened already serious staffing challenges. Outsourcing services can improve operational focus and direct resources to mission-driven work. Leveraging outsourced professionals' expertise can reduce operating costs and improve performance. 
Service providers who are up to date with regulatory changes improve efficiency and security. These professionals also provide stability during staffing transitions. Service providers offer flexible, high-quality resources scaled to meet the needs of nonprofits of all sizes. Nonprofits should consider outsourcing bookkeeping, human resources, and
state charitable registration and reporting
. 
5. Minimize risk
Organizations evolved in many ways in response to the external changes of the last few years. The pandemic increased remote work, online fundraising, and the number of executive transitions. Many of these recent changes have increased the risks for nonprofits. Leaders should assess these new threats.
Now is the time to review risk management strategies. Nonprofits whose employees now work from home or other remote locations may need enhanced cyber security protection.
Organizations that expanded their online fundraising may need to register to solicit in new states. Other nonprofits with executives who will soon retire should develop a
succession plan
to ensure a smooth transition. 
Board members, executives, and staff have had to experiment to navigate the risks and challenges of the last two years. These experiments have provided insight into organizations' strengths and weaknesses. These insights can drive better performance for those seeking better ways to lead nonprofits in the new normal.
To learn more about state charitable registration and reporting in the new normal,
register
for our monthly educational webinar.
© 2022 Labyrinth, Inc. All rights reserved.
Labyrinth, Inc. does not provide tax, financial, or legal advice. Use of our services does not create an attorney-client relationship. Labyrinth, Inc. is not acting as your attorney and does not review information you provide to us for legal accuracy or sufficiency.