Charitable Solicitation Registration
Charitable Solicitation Registration
Did you know that 41 states require charities to register before soliciting contributions in their states? Charitable solicitation registration can be complex and time-consuming. Statutes governing charitable registration vary from state to state. It is not uncommon for states to make yearly changes to forms and to their statutes regulating charitable registration. Therefore, it is important for your charity to stay up to date with your registration paperwork, and compliant with state fundraising registration laws.
Importance of Charitable Solicitation Registration
Your nonprofit can only succeed or achieve its goals if all stakeholders trust that your organization will operate in an ethical and transparent manner.
The risks associated with not complying with charitable state registration laws go beyond penalties that your nonprofit might incur. The damage to your nonprofit in terms of reputation could be irreparable.
Charitable Solicitation Registration Regulations
Charitable organizations classified under 501(c)(3) of the IRC, have specific rules for incorporating, dissolving, determining a legal structure, applying for tax-exempt status, and obtaining the necessary licenses and permits before they can legally operate or solicit for donations within a state. Prospective donors are less likely to donate to a charitable cause if they do not trust a charity to ethically and efficiently represent the cause. State and federal regulations exist to protect the public from unethical nonprofit practices. Nonprofits could incur fines, lawsuits, or even loss of their tax-exempt status if they intentionally or unintentionally break laws.
State governments are the regulators primarily responsible for regulating charitable fundraising. Currently, 41 states plus the District of Columbia, require charities to register with the states by filing copies of the charity's organizing documents, IRS Form 990, and audit with the appropriate state authorities. There are 13 states that require fundraising solicitation to include disclosure statements written. The state authority in charge of charitable registration is typically the Office of the State Attorney General or the Office of the Secretary of State.
Regardless of what office is in charge of nonprofit regulation, each state has specific statutes on the formation of a nonprofit, how the nonprofit should be run, and rules on how a nonprofit must proceed if it wants to cease operations.
---
501(c) Nonprofit Tax-Exempt Status
The Internal Revenue Service categorizes nonprofit organizations into several categories.
Some of the common categories are:
---

Social Welfare Organizations Charitable Registration
Described in IRC section 501(c)(4), are nonprofits that operate solely to promote social welfare. Social welfare nonprofits are required to file Form 8976 which is a declaration to operate with goals of attaining social welfare goals. To claim 501(c)(4) status, Form 8976 must be accompanied by the nonprofit's articles of incorporation, articles of organization and articles of association. The organization may also file IRS Form 1024 Mohave the IRS issue the 501(c)(4) designation. A good example of a social welfare organization is an association that works to improve public services such as affordable housing.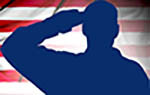 Veterans Organization Charitable Registration
Described in IRC section 501(c) (19), and 501(c)(23) these are nonprofits that exist to benefit past and present members of the United States Armed Forces. To qualify for exemption as a trust or foundation for a veterans' post or organization, the charity must be an organization of present or past members of the United States Armed Forces. The charitable organization must exist to fully support the social welfare of past and present members of the United States Armed Forces. To apply for recognition as described in IRC 501(c) (19), an Application Form 1024 must be submitted to the IRS.
---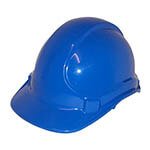 Labor and Agricultural Organizations Charitable Registration
Described in IRC section 501(c)(5), these are organizations that exist to improve conditions of labor, agriculture, or horticulture groups. Labor organizations are usually associations of workers who have combined to protect or promote the interests of the members, through bargaining collectively with their employers.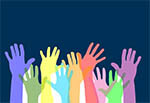 Charitable or Religious Organizations Charitable Registration
Described in IRC section 501(c)(3), are nonprofit organizations organized and operated for charitable or other purposes such as scientific or educational. That means none of its proceeds can go to private individuals or stakeholders. To apply, the organization is required to submit a Form 1023 application along with the appropriate fee. Most nonprofits are 501(c)(3) organizations.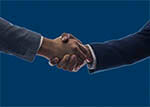 Business Leagues Charitable Registration
A business league is an association of people with a common business interest formed with the purpose of advancing common interests other than making a profit. Described in IRC section 501(c)(6), this comprises organizations such as trade associations, chambers of commerce, real estate boards, and professional associations such as professional football leagues. The primary activities must be geared to a group and not individual benefits. To apply, the organization must submit a Form 1024 along with the current filing fee.
---
What Charities Are Required to File
IRS Form 990
Most nonprofits are required to file the IRS Form 990 on a yearly basis. It includes information on the nonprofit's purpose, governance, programs, detailed financial information, etc. Form 990 is generally used by the IRS and stakeholders to evaluate a nonprofit's operations. There are different types of 990s depending on the organization's size and whether they are a public charity or a private foundation.
Click here to view frequent asked questions about IRS Form 990.
Nonprofit Articles of Incorporation:
Articles of Incorporation function as a constitution for a nonprofit organization. Some organizations such as trusts and unincorporated associations may have a different founding document such as Articles of Organization. In order to be eligible or be granted tax-exempt status by the IRS, nonprofits must contain a statement of purpose and statements indicating that the nonprofit organization will not engage in political and legislative activities and that all its resources will go towards its cause under 501(c)(3).
---
Bylaws
A nonprofit's bylaws are legal documents outlining rules it must adhere to in all operations. It addresses activities such as how a board of directors must be appointed, voting procedures, rules that govern the organization's activities, etc.
IRS Letter of Determination
This is simply a letter from the IRS confirming a nonprofit organization's tax-exempt status under section 501(c)(3) has been approved.
---
List of Officers, Directors, and Trustees
Carefully selected board of directors or trustees are vital to the success of any nonprofit. Many states require a list of these when submitting your annual registration paperwork. It is important that roles and terms of these individuals are defined by your nonprofit organization's bylaws.
State-specific Forms
States have specific forms for initial charity registration, reporting requirements for new nonprofits, annual filing requirements for existing organizations, employment filings for organizations with employees and state-specific statutes governing charitable solicitation.
---
Audited or Reviewed Financial Statements
Your organization might be required to provide audited financial reports or reviewed financial statements depending on your annual revenue, if your non-profit receives grants from the state or federal government and other factors.
Commercial Co-venture Contracts
Similar to contracts with professional fundraisers, at least 22 states require commercial co-venture agreements with a for-profit company to be submitted to the appropriate state office.
---
Contracts with Fundraising Counsel, Solicitors, and Consultants
Most states require nonprofit organizations to submit copies of fundraising contracts they have with professional fundraisers prior to starting any fundraising campaign. While fundraising professionals are responsible for their own registrations, nonprofits that have contracts with them are advised to do their due diligence by verifying their compliance status.
---
Unrelated Business Income Tax (UBIT)
An organization's nonprofit status makes it eligible for benefits such as income, sales, and property tax exemptions at the state level. Tax-exemption is more of an IRS designation. In this case, a not-for-profit organization could lose its tax-exempt status if the nature and extent of its business operations go beyond the purview of its purpose. In other words, if business activity is not substantially related to the organization's exempt's purpose, the income generated could be categorized by the IRS as Unrelated Business Income Tax, hence making it taxable. It is worth adding that, even if profits generated from said business activity go towards a nonprofit's charitable cause, the profits could still be taxable.
Passive income from rents from real property, revenue from property sales, interest and dividends, royalty payments are not considered unrelated business income and as such not taxable. However, if passive income is generated through the use of borrowed funds or through controlled subsidiaries, exclusions are not applicable.
Charitable Solicitation Disclosure Requirements
Currently, 13 states require nonprofit organizations to have a state-specific disclosure statement. While specific language required in disclosure statements varies from state-to-state, the purpose is generally to provide transparency to prospective donors.
Multi-State Nonprofit Registration
If your nonprofit organization plans to solicit funds from multiple states, you must make sure to register in those states that require charitable solicitation registration. You are also required to comply with all charitable solicitation laws within each state you plan to solicit in. In other words, your nonprofit is required to register not just in the state where it is located but also in states where funds come from.
Charitable registration generally involves completing and filing state forms. States want detailed information on a nonprofit's finances, fundraising means, and board members as well as corresponding attachments, charitable registration filing fees, charitable registration renewals, deadlines, extensions, disclosure statements, etc. If you add state forms, specific state filing requirements, renewal dates, and fees, the whole process becomes daunting. Hence, the reason why a great many nonprofit organizations rely on Labyrinth, Inc., the leading charity registration firm, to handle every aspect of their registration process.
Nonprofit Foreign Qualification
States require nonprofits to file for permission to conduct business if they have employees or offices in a state as an out of state or foreign nonprofit corporation. If the charity is registered in another state this is called 'foreign qualification', or 'foreign authority'.
Foreign qualification application involves filing an application for authority to conduct business and appointing a registered agent. Generally, a 'certificate of existence' or 'certificate of good standing' and/or certified copies of the nonprofit's Articles of Incorporation together with all of the amendments are documents that must be filed.
Types of Charitable Solicitation
Most states require some form of registration before any form of soliciting begins, regardless of whether funds were received or not. A notable exception is the state of California, that allows up to 30 days of solicitation before state registration requirements kick in.
Most common forms of charitable fundraising include:
Adding a "Click Donate" button on a website,
Radio and TV ads requesting donations,
Direct phone calls to prospective donors,
Solicitation requests via email blast,
Fundraising events such as marches and tournaments,
Direct mails requesting donations,
Crowdfunding events.
---
Nonprofits can raise funds online through many different means including social media, blogs, email blasts, crowdfunding, via their websites, etc. Most fundraising registration statutes were enacted before the advent of online fundraising. Many nonprofits, big and small, find it time-consuming determining where they must be registered. Your nonprofit might be registered in just a handful of states yet prospective donors could donate online from a state in which your nonprofit is not registered, thereby triggering registration requirements.
Technology is constantly presenting new ways through which online campaigns can be run. Nonprofits are constantly looking for ways to innovate and take advantage of these opportunities which exposes them to potential noncompliance issues. To remain in compliance, your nonprofit could play it safe and file registrations in all states that require it, or it could accept donations only from states your nonprofit is registered in by adding a disclaimer to all online donation mediums. Note that willful ignorance as to where funds are coming from could get you into a lot of trouble.
However, if your nonprofit intends to register in just a few states, it is always advisable to register in bigger states from where donations are more likely to come.
---
Charleston Principles
The internet and social media have radically changed charitable solicitation. All charities with an online presence can now receive donations from individuals in any state and all over the world. As a result, there could be multi-state regulatory challenges. These challenges also affect charities that are registered nationally. Charities that are registered nationally have to find out whether specific contractual relationships trigger laws of specific states when fundraising is done exclusively online in those states.
In an effort to streamline state regulations pertaining to online fundraising, the National Association of State Charity Officials (NASCO) and the National Association of Attorneys General (NAAG), came together and adopted a set of principles, known as the Charleston Principles, to streamline how state charitable solicitation regulations apply to online fundraising.
It is worth noting that the Charleston Principles are only guidelines. In fact, only 19 state charity regulators have agreed to follow the Charleston Principles, while the remaining state regulators adopted their own criteria related to online fundraising.
Unified Registration Statement
The challenging nature of multistate nonprofit registration has resulted in an effort by NAAG/NASCO to consolidate information and data requirements of all states that have registration requirements into a Unified Registration Statement (URS). URS is an alternative to filing state-specific registration forms to all cooperating states.
Many states no longer accept URS and some that do require additional attachments of their own. This is a challenge in itself. In our 30 plus years of experience helping nonprofits, filing state-specific forms have better outcomes.
---
How to Approach Fundraising Compliance
Make sure all fundraising campaigns are tracked and accounted for.
Proactively track online donations.
Analyze every fundraising contract separately to ensure that state-specific requirements are followed.
Some states such as California, North Carolina, and New Jersey do not send a deficiency or noncompliance notice to your organization if there are problems with your paperwork. It is important that you follow up with the state after filing to make sure that your nonprofit organization is in compliance.
Renewing Charitable Solicitation Registration
Nonprofits are required to renew their charitable solicitation registration on an annual basis. A couple of states like Georgia and the District of Columbia require charities that are registered there to renew only every two years.
The process can be quite demanding as states have different fees and requirements. Some states require nonprofits to provide updated copies of organizing documents if recently amended. Other states want a copy of the most recently filed IRS Form 990 to be included in the renewal. To compound an already complex process, deadlines for renewal of charitable registration also vary from state-to-state.
---
Application for an Extension
An application for an extension of time to file an IRS Form 990 or an exempt organization return is done by filing IRS Form 8868. Form 8868 gives tax-exempt organizations six additional months to file their return.
Form 8868 must be filed by the due date of the return for which your organization is requesting an extension. Except under special circumstances like the COVID-19 pandemic, the deadline for filing an extension is usually the 15th day of the 5th month after your tax year ends.
We strongly recommend that your organization files for an extension early enough to give itself ample time to file your required tax return in case your request for an extension is denied.
If your organization does not provide a sufficient reason for failure to file your nonprofit tax return, it will incur late filing penalties.
You can also request extensions for state fundraising filing. The process of requesting an extension is state-specific. States like Illinois require tax-exempt organizations to send a request by mail, fax, or email. States like New Jersey require that your organization uses the state-specific online form, etc.
---
Things to Consider When Determining Where to Register
As you decide in what states to register, bear in mind that your nonprofit's reputation is on the line. As such, your guiding principle should be that of transparency and compliance. Registering in all states allows your nonprofit to solicit donations by any method anywhere without risks of noncompliance.
Registering in all states that require some form of charitable registration might not be cost-effective for smaller nonprofits. In that case, here a few factors to consider when determining in which states to register: ⇒
If you are able to determine where your donations are coming from, make sure to register in those jurisdictions.
If you consider that online donations can come from any state, even states you are not registered in, it is important to be aware of the fact that registration is a requirement based on the actual act of solicitation. Yes, a few states have a contribution threshold where an exemption could be obtained, but even that it is considered a form of registration.
---